Fukushima - The Home That Once Was
11 years after the Fukushima Nuclear Power Plant disaster and people are still stranded.
Fukushima - The Home That Once Was is a virtual reality documentary, where you can visit the abandoned villages and towns inside the Exclusion Zone of the Fukushima Daiichi nuclear power plant accident. The full documentary can be viewed with a VR-headset and a browser version of the documentary can be viewed on this website.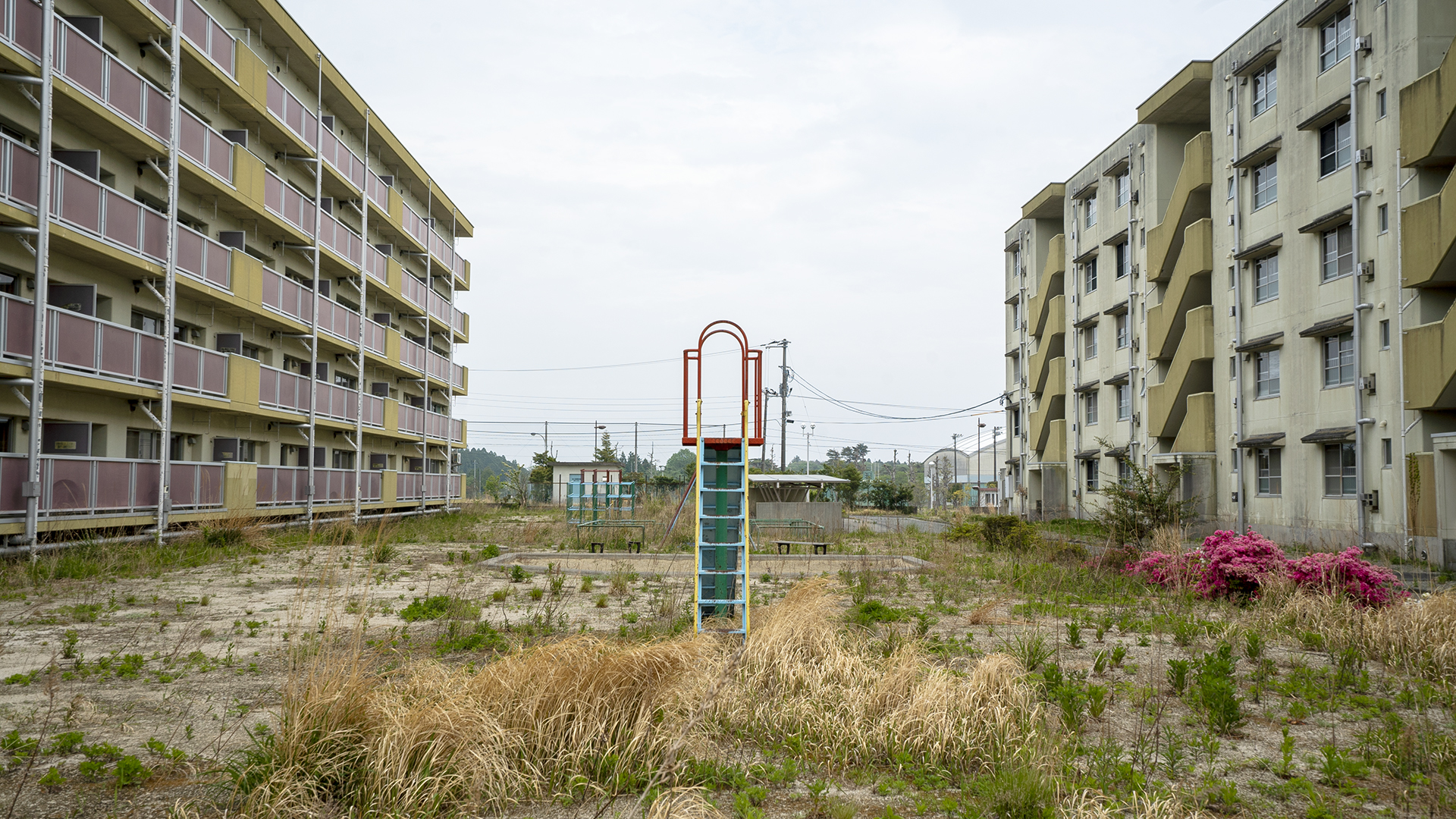 Please enter here into the 3D-world of the film. You can move around freely using your mouse and keyboard.
The Fukushima Daiichi nuclear power disaster of 2011 was the worst nuclear accident since Chernobyl. The plant is currently being decommissioned, a task which is predicted to take 40 years. Eleven years after the accident, more than 30,000 people are still unable to return to their original homes.
At 2:46 pm on March 11, 2011, a massive earthquake of magnitude 9 struck the northeastern region of Japan. More than 18,000 people were killed or went missing in the tsunami caused by the earthquake. The tsunami then flooded over the 14-metre-high sea wall and struck the Fukushima Daiichi nuclear power plant. The three reactors in operation at the time were automatically shut down, but the tsunami caused a loss of power supply and the reactor cores could not be cooled down. This resulted in meltdowns, which in turn caused hydrogen gas explosions, wrecking the reactor, the turbine buildings, and other structures. Radioactive material was released, forcing the evacuation of more than 160,000 people within a 30 km radius of the plant.
Eleven years after the disaster, decontamination has progressed in many areas, and radiation in the air is 80% lower than in 2011. In towns where the evacuation orders have been lifted, reconstruction has progressed and roads and buildings damaged by the earthquake and tsunami have been rebuilt.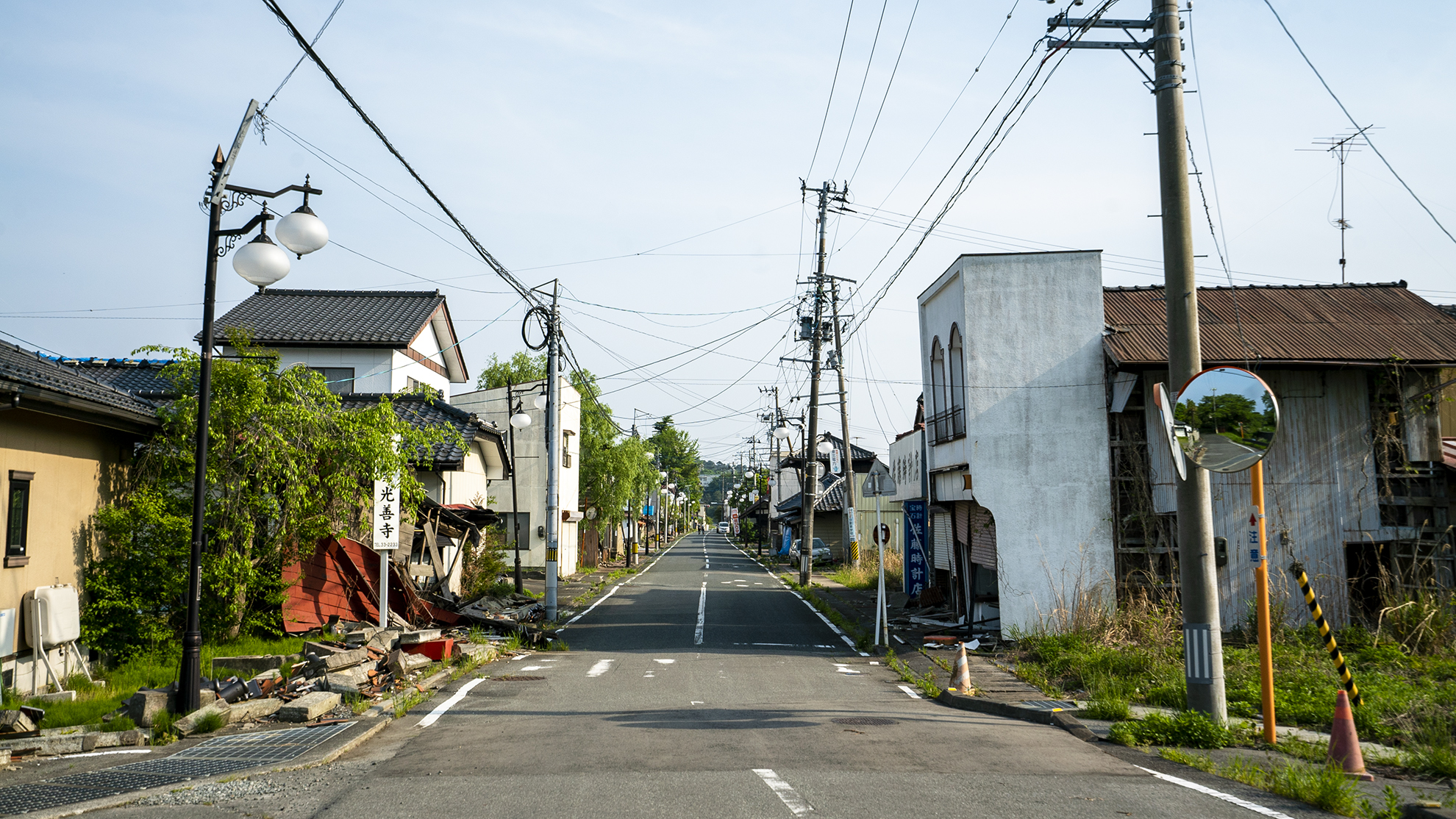 However, areas where the accumulated dose exceeds 50 millisieverts per year and does not fall below 20 millisieverts per year – even after five years – have been classified as 'difficult-to-return zones' and, in principle, entry to these areas is still prohibited. Roads are barricaded and people have to go through a complicated process to get permission to enter the area and check on their homes. On the way to and from the area, people are always taken to a screening station where their radiation levels are measured and they can only stay in their homes for a few hours. Contaminated items are strictly controlled so that they are not taken out of the area. Wild animals roam the areas that have been cleared of people, freely entering uninhabited houses.
In Okuma, where the Fukushima Daiichi nuclear power plant is located, 62% of the town's area has been designated as 'difficult-to-return zones'. Over the last ten years, 96% of the population, or 10,571 people, have been forced to evacuate. On June 30, 2022, for the first time in 11 years, the evacuation order was lifted for a part of the 'difficult-to-return zone' (860 hectares, 10% of the total area of the town) in Okuma.
Before the disaster, approximately half of the town's population, or 2,200 households and 6,000 people, lived in this area. However, few people have actually returned to their original homes, and as of August 2022, only 389 people are living in the town. This includes those in the 'restricted residential zone', where the evacuation order was lifted in 2019.
"Even if the government says we can go home now, we can't because we are afraid to live there alone," says Mikiko Yamamoto, 71.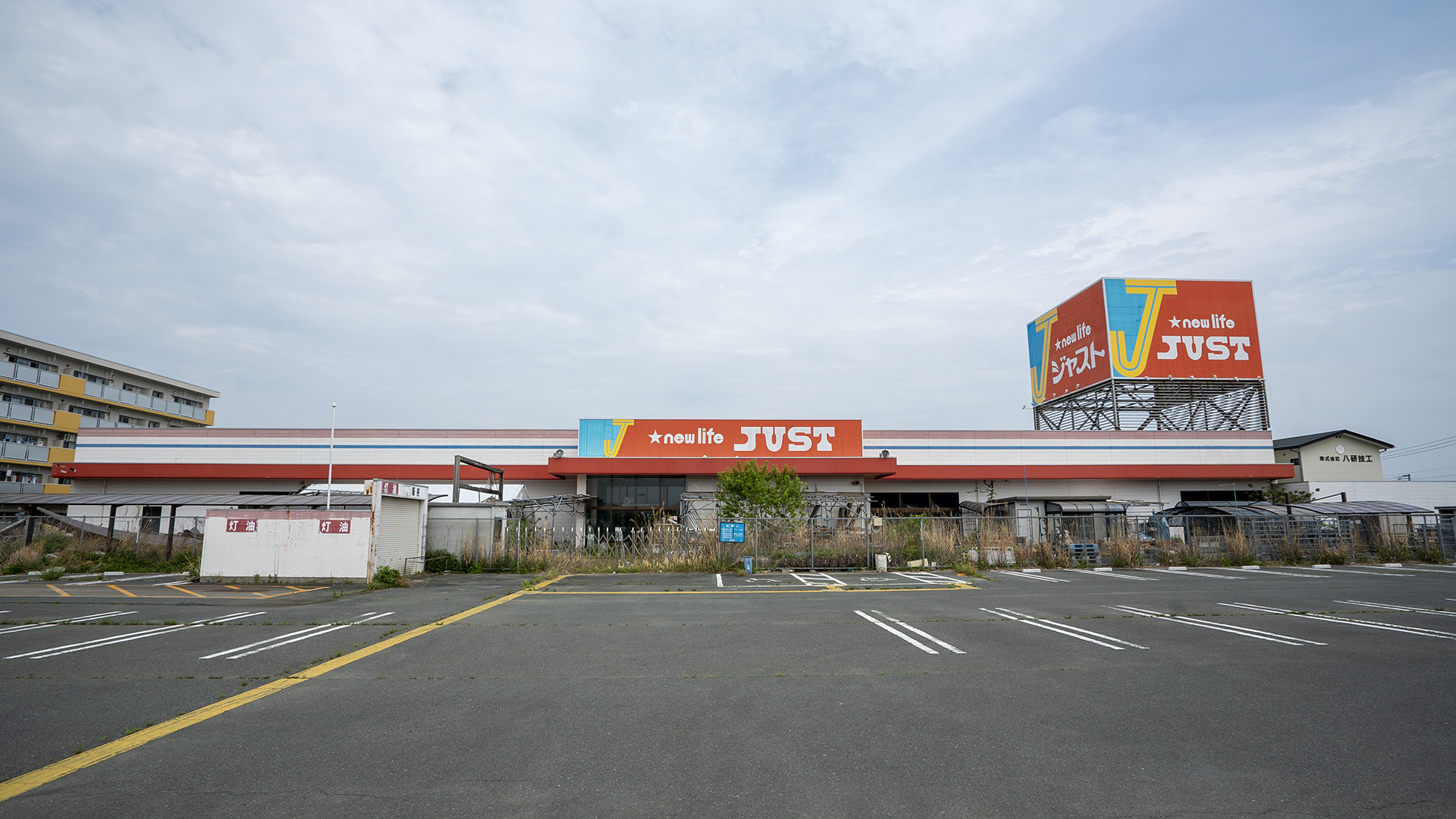 Mikiko was born and raised in Okuma and has lived in the town for the past 60 years, that is, her entire life. With the disaster, she was evacuated to Aizu Wakamatsu City, 90 km away from Okuma. Mikiko's original house is located in the area where the evacuation order has now been lifted. She has been longing to return to Okuma for 11 years.
However, all of her neighbours have given up and houses have been demolished one by one. Until now, Mikiko's house is the only one standing. She had been very much looking forward to the day when she could go home. Indeed,she still wants to go back, but fears pointlessly returning to an empty neighbourhood.
Mao Saito (21), a university student from Okuma, expresses her disappointment in the town's reconstruction. "I thought the town would go back to the way it was, but it has been transformed into a completely new town with the construction of large facilities and the integration of kindergartens, as well as elementary schools and junior high schools. I know it can't be helped, but a part of me can't accept it," said Mao.
She was only 10 years old when the disaster occurred. As evacuees, she and her family moved to more than five cities throughout Japan, finally settling in Aizu Wakamatsu city. They are now building a new house in an area of Okuma where the evacuation order has been lifted and plan to return there next year.
Nevertheless, in Mao's mind, the clock on her life stopped at the age of 10. She wants to start her life over again from the point where it stopped, but she finds it impossible to do so in the newly reborn town, devoid of the neighbours with whom she had previously formed strong bonds.
In the name of reconstruction, many of the affected areas have been transformed into brand new cities and towns, while the people who live there are also new.
Mikiko testifies that every time she visits her hometown, the town's scenery changes and she does not even recognise the people who work in the town hall anymore. Unlike larger cities in the coastal areas of Fukushima Prefecture, where towns are small and the environment naturally rich, communities formed the close relationships of a big family, helping each other and leading colourful lives through annual events. As such, the fact that everyone evacuated in complete disunity and that these relationships have faded away has been a major emotional trauma for the survivors.
However, facing serious population decline, twelve municipalities along the coast of Fukushima Prefecture, including Okuma, are encouraging people from all over Japan to move to the area by providing financial aid and other assistance. As a result, newcomers have also started new lives in newly reconstructed places, and the character of the towns has changed dramatically.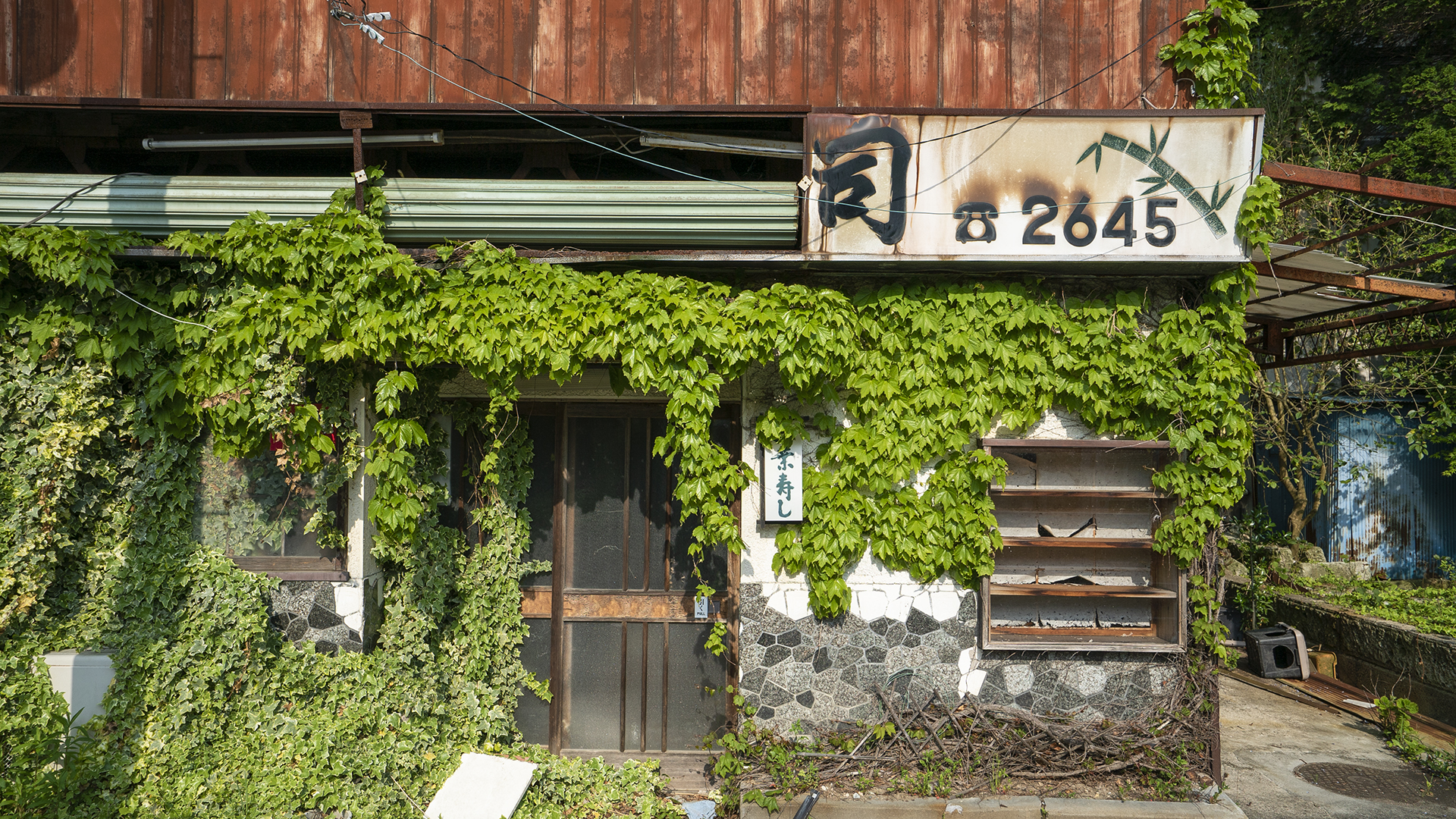 The Tsushima district of Namie Town, next to Okuma, is another area with strong neighbourhood ties, but no reconstruction has been undertaken. Instead, the area is slowly decaying as though time has stopped since 2011.
The Tsushima district is located 30 km north-west of the Fukushima Daiichi Nuclear Power Plant and is home to 1,400 people in 450 households. It is a peaceful picturesque area rich in mountain and river products, reminiscent of the Moomin Valley in Tove Jansson's Moomins. The village was also known for its mountain stream fishing.
Back in 2011, three days after the accident, radioactive material blew on the southeast wind into peaceful Tsushima, and contamination in the area became extremely high.The area is surrounded by mountains, which makes decontamination difficult, and it remains a 'difficult-to-return zone' to this day. Indeed, an official of the Ministry of the Environment even stated at a briefing for local residents that they would not be able to return home for 100 years.
Hiromi Ishii, 72, who married into the 18th generation of an old family in the Tsushima area, considers the local people who warmly looked after and accepted her, who came from a city and was not used to working in the fields, as her real family.
There were some hardships, such as having to prepare meals for a large number of people at events, but these are now happy memories for her. "If we could all go home, I would go home right now. But if we can't all go home together as a community, then it makes no sense at all," said Hiromi. However, now that everyone has evacuated to separate places, she knows that it is a dream that can no longer come true.
It is not only the communities that are scattered but the families themselves. In these rural areas, it is common for various generations to live together. In the displaced urban areas on the other hand, none of the houses are large enough for the generations to live together as they had done in the countryside and they inevitably live in separate houses. In addition, young people with small children are no longer thinking of returning and have started new lives in new places.
This is because even if the evacuation order is lifted, radiation doses in these areas are still much higher than in any other places in Japan. In 'difficult-to-return zones', the evacuation order is supposed to be lifted and residents able to return as soon as radiation doses fall below 20 millisieverts per year. Japanese law, by contrast, sets the limit of radiation exposure for the general public at 1 millisievert per year.
As such, it is only the elderly who would return to their original homes if permission was given. Without a hospital or a place to shop nearby, they cannot make a living. As such, many people make the decision to start a new life in a new place, but many are torn between the reality of not being able to return to their original home and the hope of returning.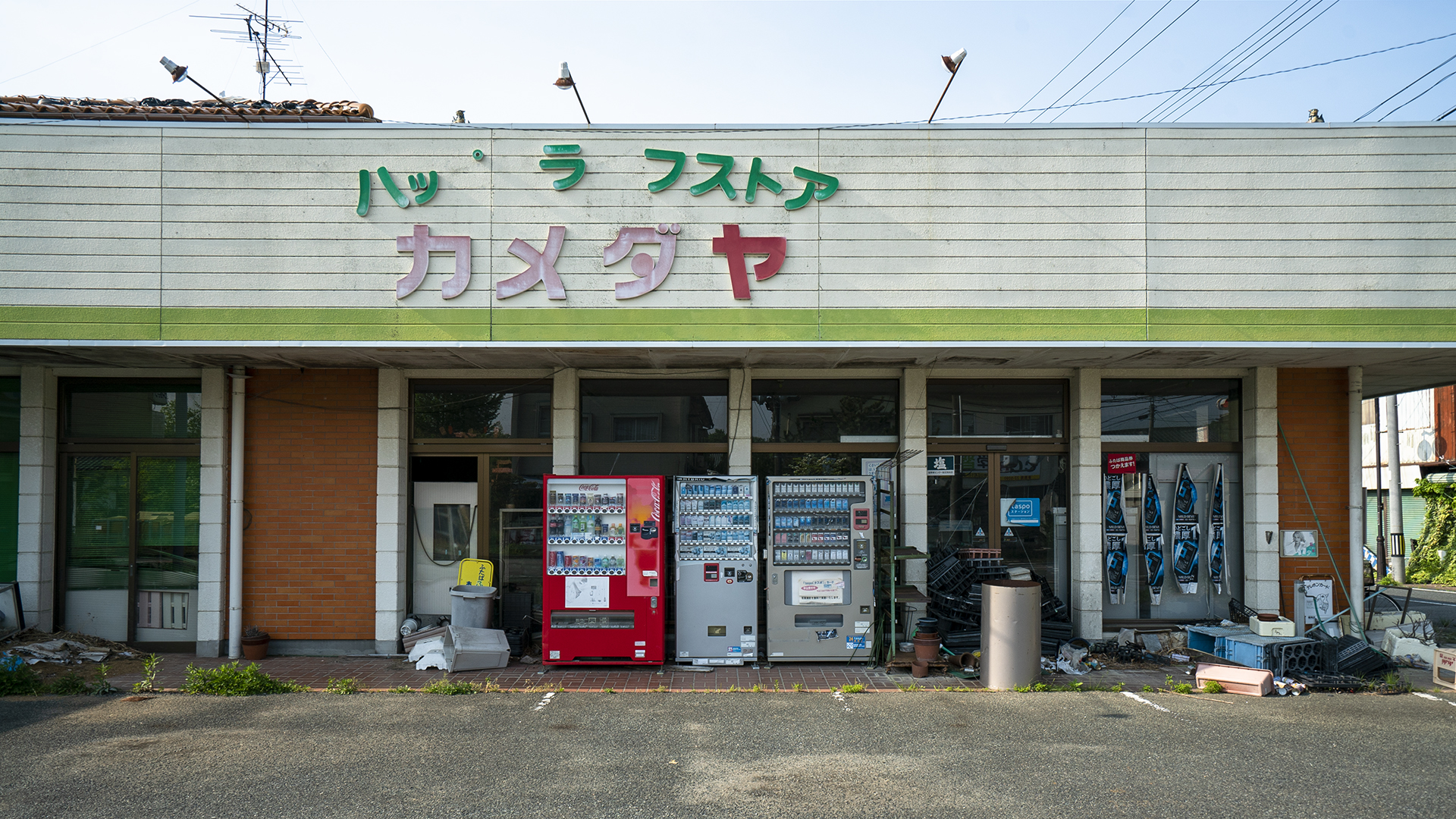 According to the Reconstruction Agency's survey in 2021, 57.7% of people from Okuma and 52.4% from Namie Town have decided not to return, 23.3% and 24.9%, respectively, are undecided, while 13.1% and 11.4% want to return.
"In my mind, I still don't believe I cannot go back to my home in Tsushima," said Hidenori Konno,(75) who currently lives in Otama Village in Fukushima Prefecture, about 45 kilometres west of Tsushima.
In the garden of his new house, there is a large granite table that he brought from his house in Tsushima. He inscribed on the table the fact that he had been forced to leave his home after the nuclear accident, and also as a way of convincing himself that he had chosen this house as his final abode.
"When I decided on these words, my mind was 70% made up. But I still can't give up. My body is in Otama Village, but I feel like my soul is in Tsushima," Hidenori said painfully.
The high number of disaster-related deaths is another issue of concern. These are not deaths directly caused by earthquakes and tsunamis, but rather due to deteriorating physical conditions caused by prolonged evacuation. Compared to the other two prefectures, Iwate and Miyagi, affected by the tsunami caused by the 2011 earthquake, Fukushima Prefecture has by far the highest number of disaster-related deaths, accounting for 60% of the total.
Furthermore, a survey conducted by the Ministry of Health, Labor and Welfare and the National Police Agency in 2020 on the number of suicides in the three prefectures hardest hit by the disaster also found that 118 out of 240, or about half, were in Fukushima Prefecture.
It is clear from this that being separated from family and neighbours with whom they had shared their lives and living in an unfamiliar place for more than 10 years as evacuees with no clear future have placed a heavy burden on survivors, both physically and mentally.
Written by Junko Takahashi
Images by Timo Wright